What Is Your Favorite Part of Gardening?
Gardening is a hobby that is loved by almost everyone because it has plenty of benefits to offer. Over the years, gardening has evolved significantly, making most of us try it even if we only have small spaces at our home. We find every step involved in gardening as enjoyable and rewarding because witnessing how a small seed spring into life is a majestic experience. So, are you wondering what is the favorite part of gardening loved by most of us? Do not worry because this article will discuss gardening steps where you can decide what you would enjoy the most. Keep on reading as you discover how gardening can transform our lives in this unstable, disorienting, and infuriating world.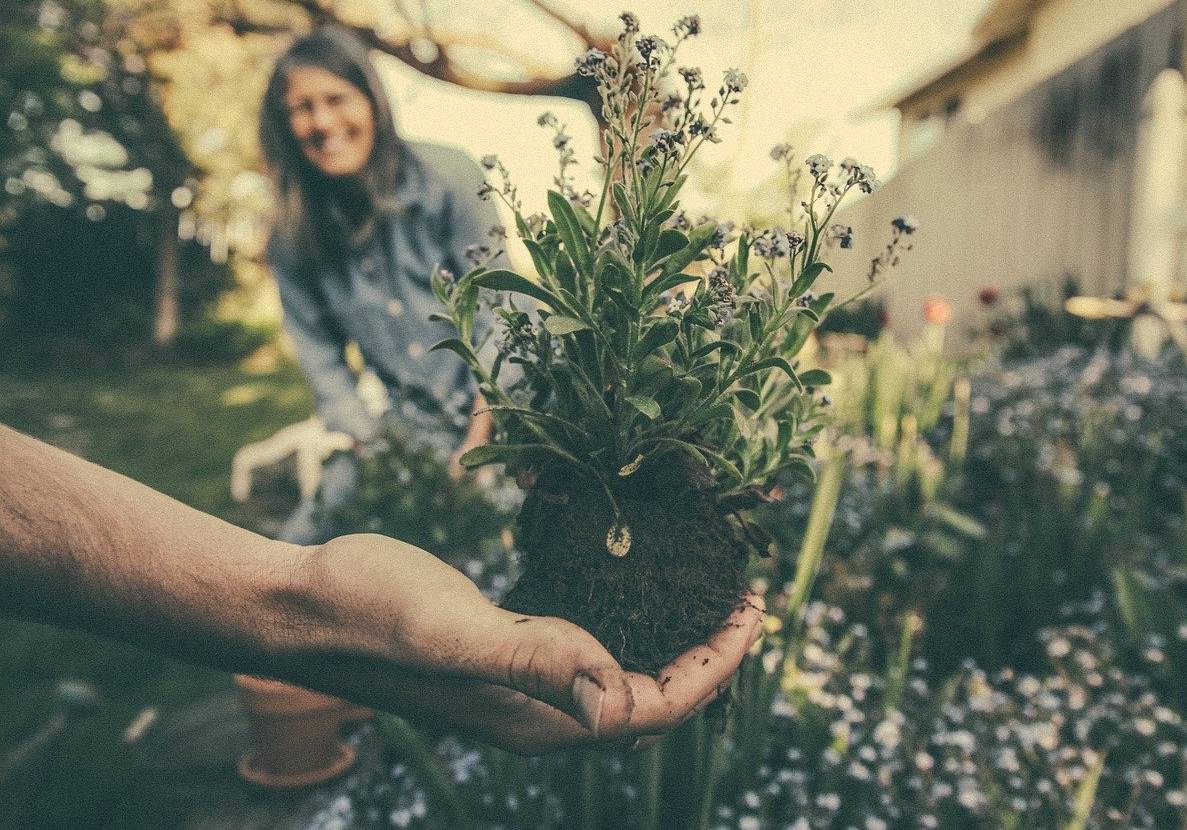 Steps in Gardening Loved by Everyone
Gardening is a relaxing hobby to do, which became one reason why most of us tried this to spend our time productively during this quarantine season. There are several gardening steps, and each of them is loved by some people depending on their preferences and skills. This article will discuss the several steps in gardening that most people find happiness and satisfaction.
Working and Maintaining Healthy Soil
Most people find using compost in working and maintaining soil as their favorite part of gardening because they are fascinated by how soil can transform a seed into a sprouting plant. In line with this, there are other things to consider in achieving a soil that will boost our plants' growth:
Try to avoid walking on the soil in established gardens because every step we make compacts the soil, making it difficult for roots to grow.
It is advisable to create paths between rows or in beds, or you can place a board on the soil adjacent to areas where you work to distribute your weight kore evenly over the soil.
Take note of avoiding working the soil when it is wet because once it dries, you will wind up with big clumps of hard-packed soil.
Do not overwork the soil using a rototiller.
Watering the Plants
Waking up every morning and deciding to include watering the plants in their morning routine is one of everyone's favorite parts of gardening. It is a relaxing experience to see how the water drops to the plants' leaves and body, which supply their growth. In line with this, their things to consider in watering the plants properly so they can grow healthily:
Avoid watering the plants frequently for only short periods because it causes plant roots to hover near the soil surface.
Try to deep soak whenever you water to promote roots to grow deeper into the soil.
It is recommended to water the plants early in the morning so the plant leaves can dry throughout the day, which will help minimize fungal diseases.
Want more gardening tips and hacks? Our friends from Garden Simply would be happy to help. Go to www.gardensimply.com.
Maintaining the Garden
Trimming, cleaning, raking, and pruning the unwanted trees and plants are some steps in maintaining your garden, which most people love. Serving as an exercise, maintaining the garden requires physical movements that promote alertness and productivity. The sweats produced by working under the sun in our garden are the fruit of our hard work and effort. However, there are some things that we should take into account in maintaining our garden so it will hinder the growth of our plants:
Remember to cut back on fertilizers and prune only when necessary.
Bugs prefer more tender and succulent growth of plants, which is caused by fertilizing and pruning. We should not force plants to grow faster than their normal growth rate.
Visiting the Garden Regularly
Most people loved to spend even just 10 minutes every early morning wandering around their lawn and garden with a cup of coffee or right after work because they form an invaluable bond with their plants that grow significantly. Eventually, you might stop for a while and pull few unwanted weeds lurking around your plants, spot one that needs to be watered right away, and realize that some plants are growing rapidly since day one.
When you deal with those mundane steps every day, it reduces your stress not to be so overwhelmed by the time the weekend rolls around.
By attending to your garden needs daily bur briefly, you might realize that you will have time for alternative weekend activities.
Harvesting Fruits and Vegetables
Who would not love the part when you can now finally harvest the fruits and vegetables you planted with effort, hard work, determination, and patience? Although harvest season may be hectic at times, it is still a very exciting step in gardening because it is the culmination of the year's efforts that you have invested.
Being able to share the bounty harvest with your family and friends is a very rewarding experience.
Nothing gives us a sense of accomplishment, like serving our freshly picked and harvested fruits and vegetables to our dining table with our family.
Eating what we grew is also a satisfying experience in gardening because nothing can beat the happiness that we feel from something that we have worked hard for.
Conclusion
Every step involved in gardening is loved by most of us because it entails effort, time, and hard work to do each them. It is a rewarding experience to perform your most favorite part of gardening because you must prioritize what you enjoy the most. After all, the serenity and gratification that gardening offers to us are incomparable. It is magical to witness and have the power and control of transforming little seeds into beautiful fruits and vegetables that you can serve on your dining table and share with your loved ones.